WIP
Right now I have halo custom edition working pretty much perfect on my mac including online multiplayer.
Cuz me and mator are insomniacs :P
We are still working out a few small bugs but i fixed the usual 3 second mouse delay and widescreen i modded onto some maps,and have got the screen size upto 1280,800 but not fullscreen yet(tho it takes like about a minute to load if you play at that size)
Updates problems have been fixed and we havent tried any gamepad tests or installations yet.
Im honestly scared to update anything in case everything gets seriously messed up.
But me and mator plan on making a big tutorials(not surewhere yet with hih being down, probably H3F) with download links as soon as we have all bugs fixed, from what i gathered over my work on this project is that this would be very popular and i see maybe 2
videos where people sort of got it working but no tutorials and countless people asking for one, hours on google turned up no results and any wrappers to port the game their download links have expired.
So we hope you guys think this will be very useful because we dont want to put the effort in for no reason :P
Ill make a modded map pack folder you can just switch with the defaults whenever you want to jump so you dont have to manually do devcommands ill do a few map pack versions in case you want to use them tho...
these will also work with people with windows version like alim
your comments on the project would be appreciated...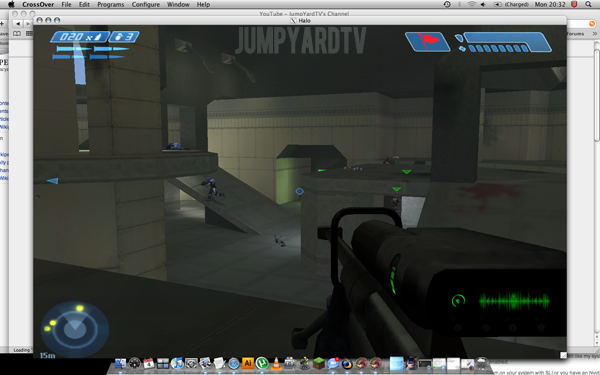 Hopefully jumping/tricking in halo ce can and will be more possible and more popular
- Mator and Josh